Home
Talk

0
470pages on
this wiki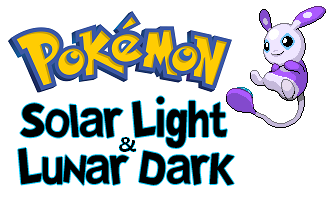 Pokémon Solar Light Version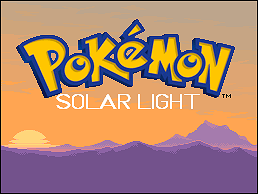 Pokémon Solar Light Version's boxart
Pokémon Lunar Dark Version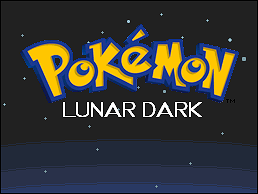 Pokémon Lunar Dark Version's boxart
Basic info
Platform:
Computer (Rpg Maker XP Game)
Category:
RPG
Players:
1 player
Connectivity:
none
Developer:
Watertrainer, Chai-Tao
Publisher:
Watertrainer, Chai-Tao
Part of:
Generation WTI main series
1. Demo release
North America:
April 30, 2012
Australia:
April 30, 2012
Europe:
April 30, 2012
Download
Link
2. Demo release
North America:
March 6, 2013
Australia:
March 6, 2013
Europe:
March 6, 2013
Download
Link
3. Demo release
North America:
February 3, 2014
Australia:
February 3, 2014
Europe:
February 3, 2014
Download
Link
Pokémon Solar Light Version and Pokémon Lunar Dark Version are the primary paired versions of Generation WTI, a fanmade Pokémon Generation by Watertrainer, created by Chai-Tao and himself.
Solar Light and Lunar Dark follow the trends set up by previous games in the series. Two player characters (one male, Cole, and one female, Ella) travel a new region, Rikoto, on their Pokémon journeys. This region is inhabited by various selfmade Pokémon, and like in BW, none of those available prior to Generation WTI can be obtained before defeating the Elite Four. This is the Wiki for our fanmade RPGMaker XP game "Pokémon Solar Light & Lunar Dark".
For adding informations look here: Adding informations
If you want to see a Let's Play, you can watch AshenEdicts: Let's Play
Plot
The game starts in Soltree Town in the players room. The player is sitting in front of his TV and is watching a battle between two Pokémon trainers. Your mother is coming in and is telling you that your best friend, Rodney, is waiting for you downstairs, because he and you should go to Prof. Pinewood to get your first Pokémon. You are walking to the lab with Rodney and the Professor let you choose one of his Pokémon. After choosing your starter, Rodney is running out of the lab and the Professor is telling you about a young girl named Keira , who is getting the last Pokémon, but it seemed that she has forgotten it. You have to go to Mossy Town to find her and tell her that. After finding Keira in Mossy Town her mother tells you that you have to go back to your house, because your mother has a gift four you. Back in Soltree Town you recieved the PokéCom and the Running Shoes from your mother.
From then on, the player will set off on adventures through the Rikoto region. Along the way, the player, Rodney, and Keira will battle eight Gym Leaders, while trying to complete the Pokédex. After managing to obtain all eight Badges, the player will head to the Pokémon League to battle the Elite Four and the Champion.
Rikoto Region
Towns and Cities
Landmarks
Routes
Gyms
Pokémon Solar Light and Lunar Dark brings back the traditional eight Gyms. They are Donna (Poison), Damon (Dark), Electra (Electric), Dustin (Ground), Amber (Fire), Bailey (Grass), Alice (Ice), Wade (Water).
Characters
Rivals and People
Gym Leaders
Elite 4 and Champion
Team Solar
Team Solar Leader Starr
2IC Gloria
3IC Bright
Team Solar Goons
Team Lunar
Team Lunar Leader Derek
2IC Marcus
3IC Scarlett
Team Lunar Goons
Items
Creators
Watertrainer
Tao
Helpers

BlackMurkrow (Wiki edits)
BioManiac (Tester)
---