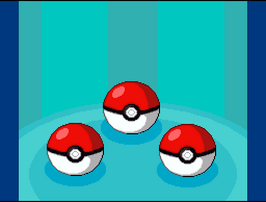 At the beginning of their journey, Trainers receive a starter Pokémon between a choice of three. When they are given to the player, starter Pokémon begin at level 5 and hold no item. Only one of them is obtainable in one playthrough, making the other two and their evolutions unobtainable for the player.
After obtaining the Pokédex , the player can then catch other Pokémon. Generally, players keep their first Pokémon or they also can retire the starter to the PC. But most of the time, the starter is kept and becomes the most powerful Pokémon in a team or even the only high leveled one.
In Pokémon Solar Light & Lunar Dark , the regional Professor Prof Pinewood invites beginning trainers to his laboratory in Soltree Town and give them one of the following Pokémon to begin their journey : 
Trivia
Ad blocker interference detected!
Wikia is a free-to-use site that makes money from advertising. We have a modified experience for viewers using ad blockers

Wikia is not accessible if you've made further modifications. Remove the custom ad blocker rule(s) and the page will load as expected.